Outsourced Technical Support: an Overview
The demand for the role of a remote technical support specialist to outsource tech support jobs remotely is continually increasing due to numerous benefits of this model of service in the global IT helpdesk services market. According to the Research and Markets projections, the global market size of technical support outsourcing is expected to reach $11 billion by 2024 with a decent growth of over 6% (CAGR) during the forecast period of 2020-2024. The increasing number of virtual IT support provider agencies in the global market is driven by those thriving indicators of the market.
Outsourced help desk services or outsourced technical support is a type of remote help desk service, in which a single remote tech support specialist or a team of specialists is hired from outside the client company to answer the queries of the customers of a service or product.
Virtual technical support service may include from answering very simple questions, troubleshooting of services/products, upgrading/patching or even overhauling of the services and products. The nature of the IT help desk outsourcing services is defined in terms of level of technicality, which are referred to as tiers (T) or levels (L) of services.
Why Do Enterprises Need an Outsourced IT Support Service?
Business process outsourcing (BPO) has become a new standard for almost all types of enterprises to outsource their secondary and tertiary business processes. Helpdesk BPO is the secondary process to outsource for all businesses other than the helpdesk service itself. It offers numerous benefits and attractive features that are very useful for all levels of support such as Level 1 IT support, Level 2 tech support, and level 3 tech support.
The main reasons why enterprise an outsourced IT support service are listed below:
Improved efficiency and quality of the technical support service
Reduced cost of secondary business process management
Increased time to focus on the core business processes
Achievement of greater user experience and customer satisfaction
Increased productivity of the resources of the company
Effective use of modern technologies with professional expertise
Availability of technical support for 24×7
Flexibility of faster scaling up of the remote tech support team
Access to the domain specialists and professionals, etc.
Major IT Help Desk Services Provided by Professionals We Hire
We provide highly professional IT infrastructure & help desk staffing service to hire domain experts who can provide you with the high-quality tech support on a wide range of technical issues related to your services and products. The most common types of IT help desk services provided by the specialists we hire for you are mentioned below:
Server management sector deals with the monitoring, configuring, and controlling of the server machines remotely through remote access functions and online tools. A remote technical support engineer can perform a wide range of functions and activities remotely. A few of them include the following:
Monitoring the performance and other parameters
Configuring and modifying configurations remotely
Checking and monitoring events, incidents, and power
Managing application and attached components of server
Backing up, shutting/starting services, and other admin related functions
And many other activities through command prompts and GUI tools
Cloud IT infrastructure outsourcing specialists that we hire can manage and monitor a wide range of cloud infrastructure and applications remotely. The cloud computing services have taken the central stage in the modern ICT services. New models of cloud-based services are emerging on a regular basis with the passage of time. Our tech support professionals for hire are highly capable of handling all types of technical issues arising in the following major models of cloud computing:
Platform as a Service (PaaS)
Desktop as a Service (DaaS)
Infrastructure as a Service (IaaS)
Software as a Service (SaaS)
And many others
Virtual Desktop Management
The professionals that we provide to our clients can help them provide specialized support for a wide range of outsourced IT management tasks for desktop machines remotely. They are expert at handling issues related to desktops through different types of remote access platforms so that the remote desktops can be managed with a professional touch. A few important tasks performed by the experts we hire for our clients include:
Troubleshooting the problems using events, registries, folders, device manager and others
Installing, updating, modifying and removing applications on the desktop
Configuring suitable security and privacy settings
Resolving hardware and software related issues
Tasking and performing routine preventive and corrective activities
Backing up data and securing valuable information, etc.
Network Server & Equipment Monitoring
The professionals that we hire for clients are experts at outsourced network management tasks such as the monitoring and management of network equipment and servers connected to a heterogenous network. Monitoring of network servers and other equipment is a very critical task to maintain a high-quality of service to the customers. The main activities of network server and equipment monitoring process are listed below:
Monitoring the status and performance of routers, switches, hubs, servers, firewalls, and other network elements
Taking corrective measures for any alerts developed on any network equipment
Balancing traffic and other loads through different schemes
Adding threshold limits for performance and different parameters
Analyzing the performance of network equipment and other parameters for better planning, etc.
Software and Hardware Upgrades and Maintenance
We hire highly specialized professionals for providing a higher-level desktop support to our clients such as upgrading the software, firmware, utilities, applications, and connected hardware of an ICT-powered service or a product. The main activities of software support outsourcing specialists that we hire for our client include the following:
Scanning for any software updates and hardware enhancement
Upgrading the operating systems of network equipment
Updating all software applications running on the servers and other computing machines
Checking for any bugs or uneven events in the network
Upgrading the drivers of different equipment in the network, etc.
Backup and Disaster Recovery Solutions
The dedicated IT support specialist we hire for our clients to provide help desk support can also provide higher tier support such as backing up the operational data, system configuration, application status, and numerous other parameters so that the system can be recovered back to its previous position in the case of disaster recovery solutions. In this case, the main activities include:
Backing up servers and virtual machines in cloud environment
Backing up activity, configuration, call record, performance parameters, and other information
Backing up operational and business-critical data
Restoring the servers, application configuration, data records, and other information to the previous position
Other Tech Helpdesk Services
Other than the above-mentioned major types of helpdesk services, the professionals we provide to our client can also accomplish the following helpdesk services:
Remote step-by-step guidance on product/service operation
Technical product or service feature explanation to users
Understanding customer issues, categorizing, and assigning the issue to right person, etc.
Main Tiers of Helpdesk Support Services Provided by Experts We Hire for You
Tiers or levels are two very common terms used in both on-premises and remote helpdesk support services to identify technicality of the remote desk service. There are four major categories to define the level of technicality. Those categories are termed as either tiers or levels; both are viewed as the same terms. Those four categories include Level 0, Level 1, Level 2, and Level 3 help desk services. The professional we hire for our client to perform nearshore IT support service can provide the following tiers/levels of helpdesk services.
Tier 0 Tech Support (T0, L0)
Tier 0 tech support is also referred to as level 0 help desk support. It is a kind of self-help support with the help of learning-content on the website. In this category of helpdesk support, the professionals we hire develop a wide range of professional-grade technical content in the form of audio, text, video, and images, which offer self-help to the users without any human interface. The main content related to tier 0 tech support (T0, L0) include:
Creation of knowledge bases in text
Step-by-step or how-to technical guides
Learning videos for technical aspects of service
Frequently asked questions (FAQ)
Questions and answers (QNA)
Audio, video, and text tutorials
Technical whitepapers
Technical and operational manuals
Product and service specifications, etc.
Tier 1 Tech Support (T1, L1)
An L1 support engineer that we hire for our clients can perform all technical activities that fall in the tier 1 tech support. It is the lowest category of IT helpdesk support in terms of technicality of the issues. In this category the basic queries and operational-level issues are answered by the technical support engineer. The main activities in tier 1 tech support include the following:
Handling of very common and simple customer questions
Generating trouble ticket if issue need technical expertise
Deals with simple operational issues of service
Resolution in a short time through restart or other basic actions
Tier 2 Technical Support (T2, L2)
Tier 2 technical support requires more technical skills to provide satisfactory service. Qualified technical engineers with moderate level of technical expertise are required to hire for the tier 2 help desk services. The professionals we hire are technical-savvy and possess in-depth knowledge of the software and hardware concepts used for a particular service or product. The main activities performed by the specialists we hire for level-2 helpdesk support include the following:
Grasping comprehensive knowledge of the service or product
Troubleshooting the problems at the software configuration-level
Reconfiguring, modifying, and deleting parameters of the service or product
Upgrading software and firmware in case of outdated versions
Troubleshooting issues at hardware level
Maintaining specified key performance indicators (KPIs)
Maintaining SLA parameters in terms of turnaround time (TAT) and quality of service (QoS)
Tier 3 Technical Support (T3, L3)
Tier 3 support is the highest level of technical support provided by an L3 support engineer. Tier 3 technical support deals with the modifications in the software and hardware components of a service or a product. The engineers associated with tier 3 support are normally associated with the software development or hardware manufacturing level processes. The main activities performed by the level-3 technical engineers we hire for our clients include:
Removing and rewriting firmware
Patching the firmware and operating systems
Adding, modifying and removing the software modules
Adding, removing, modifying hardware components in product/service
Enhancing and improving service level parameters and components
Developing new builds, releases, and versions of software
What Makes Us Stand Out in Providing Dedicated Technical Support Specialist?
We are a specialized IT support staffing service provider agency to hire dedicated support engineers for the helpdesk services of our clients. We can also help our clients build a dedicated team for remote technical support to work dedicatedly for a particular client. Our IT support offshore service offers numerous features, capabilities, and advantages that make us stand out in the marketplace. A few of them are listed below:
Our team specializes in professional hiring in IT technical support field
We have access to a large pool of IT support engineers
Our prices are very competitive without any hidden charges and with flexible schedules and models of payment
The turnaround time for hiring specialized professionals is very short
Our services are fully managed and powered by high-level management
We are located at Kyiv, Ukraine, which is an ideal geographical location for an effective and easy communication
Offer customized HR team building solutions with faster and reliable scalability options
Provide better infrastructure and platforms for effective communication
Major Segments That Can Benefit from Our Hiring of Dedicated IT Support Specialists
Our hiring service helps clients build a professional team of technical support for a wide range of business sectors and industries. The major sectors that can benefit from our virtual tech support hiring service include the following.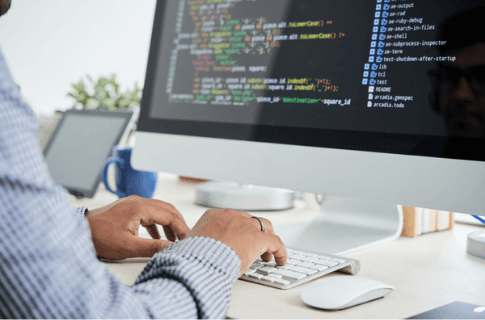 Software as a Service (SaaS) is one of the cruising models of modern business in the modern ICT world. Almost all types of on-premises applications are switching to SaaS services for more flexibility, easiness, and cost-efficiency. Thus, the demand for SaaS support services has also increased significantly. The helpdesk engineers of different levels we hire for our clients can help the SaaS enterprises to provide a wide range of support to SaaS issues as mentioned below:
Troubleshooting and resolving internet speed issues
Resolving firewall and security restriction issues to run service on desktops and mobiles
Resolving other connectivity issues like browser cache, plugin, and other issues
Troubleshooting and solving simple product related issues
Resolving performance related issues on the SaaS apps
Taking users through step-by-step procedures
Providing technical feedback to upper-level support team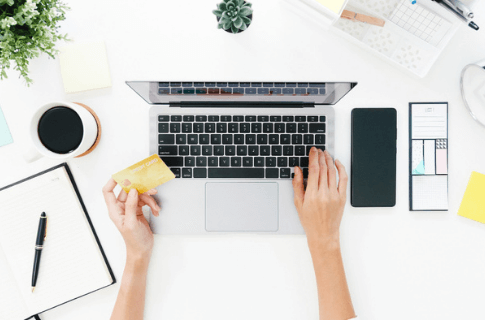 Nowadays, eCommerce is one of the fastest growing industries in the global marketplace. It is taking over the traditional forms of commerce extensively. To create efficiency in the eCommerce processes and a great user experience, the enterprises choose the human-representative for providing the technical support to their customers. The technical support team we hire for our clients can help them performing the following tech support activities in eCommerce sector:
Resolving shopping cart-checkout issues
Troubleshooting and resolving performance issues
Solving payment gateways and other online shopping related issues
Providing information about new technical features and capabilities on the platform
Personalization of the effective communication with the customers
Resolving order tracking and shipment related issues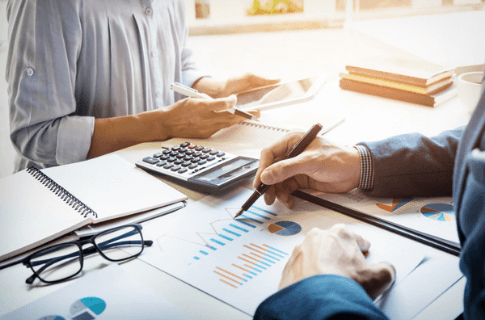 Financial Services and Insurance
All financial services such as banking, mortgaging, leasing, insurance and other services are using the power of IT automation tools. To support the customers using online and offline financial and insurance services is a very crucial item for this sector. The technical support engineer we hire for our clients can provide you with the following services:
Troubleshooting login and logout issues
Resolving password and other access issues
Providing personalized communication while answering users' queries
Logging trouble-tickets and following up with other tech-teams
Resolving installment, premium, and other payment issues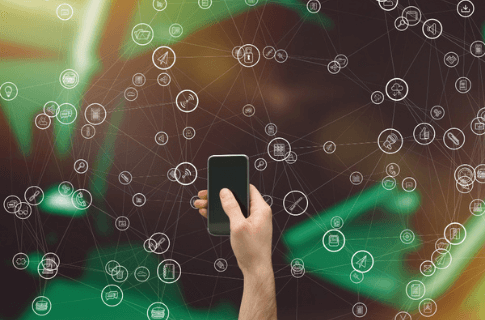 Technology and telecom industry is not only growing very fast but also evolving exponentially in terms of emerging technologies and tools. It needs highly skillful and expert technical support engineers to create a great user experience. The following activities are performed professionally by the network outsourcing support engineers provided by us:
Installation, operation, and maintenance of new service or product
Troubleshooting internet connectivity and performance issues
Configuration, modification, and deletion of settings of services
Generating higher-level trouble-tickets and providing tech-feedback
Resolution of payment and billing issues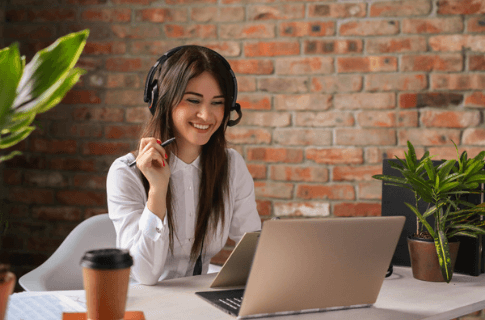 We hire IT support engineers and consultants for a wide range of enterprises working in the service sector. The service sectors normally provide the services to the customers. To maintain a high-level of services in all enterprises dealing in the services' sector, a proper technical support team is required. For example, an online freelancing portal is a service business. The main functions of a tech-support team in service sector include:
Maintain smooth access and usage of online services
Resolving any performance or bottlenecking problems
Troubleshooting issues with account restriction, authorization, authority, and other issues
Solving issues related to paid and freemium versions
Responding the queries with personalized communication
Creating awesome user experience and customer satisfaction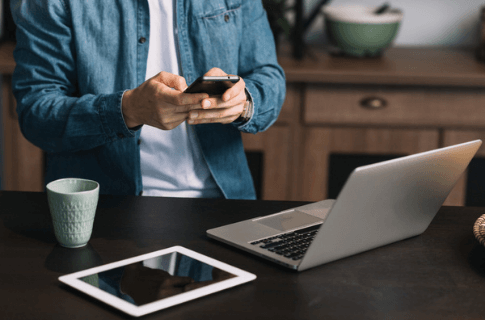 There is a wide range of other sectors and domains of businesses in which the need for remote helpdesk support is highly desirable to improve the quality of the services and user experience. A few of those sectors are listed below:
Surveillance and security services
Online delivery services
HR process management services
Internet service provisioning
Travels and touring services
And many others
Our specialized service to hire tech support engineers for the above-mentioned sectors can help improve your business bottom lines by achieving higher levels of customer satisfaction.
Top 6 Benefits of Outsourcing Technical Support Services with Us
Our professional-grade dedicated outsourcing services to hire tech support specialists for a wide range of industries and enterprises offer numerous benefits to our clients. Top 6 of that long list of benefits are mentioned below:
#1. High Quality of Service
Our outsourcing service of hiring dedicated technical support professionals is fully focused on the targeted field of IT technical helpdesk service. It is our specialty to offer high-quality specific service that can help our valued client to achieve the desired business objectives effectively.
#2. Reduced Operational Cost
We offer very competitive prices for all types of hiring solutions that your business needs. We support numerous models of hiring so that the operational cost of our client remains within the minimal ranges. Powered by our capability of faster hiring process, we can position our clients to complete the changed needs of customer support staff faster.
#3. Better Productivity
Productivity of a team depends on the principle of 'the right job to the right person'. The specialists we hire for our clients are highly specialized and domain experts. The effective way of doing their respective jobs faster improves the overall productivity of the entire team of the company. We are experts at hiring the right person for the right job to improve productivity of the team.
#4. Faster Scalability
Our professional-level remote outsourcing services for technical support staff are characterized by the faster scalability due to the access to a larger pool of domain experts. Our clients enjoy full confidence in our quality of faster team scalability.
#5. Sharper Focus on Core Processes
We hire domain experts for our clients who perform their tasks without any help from the core business team, which can put a sharper focus on the core business processes to materialize the desired business goals and competitive-edge more efficiently.
#6. Shared Culture & Language
We are Ukraine-based providers of dedicated teams for helpdesk support services. The professionals we hire are fluent in English language and share common culture across the European countries, North America, and other surrounding regions. Shared culture and languages improve the quality and efficiency of IT technical support services tremendously.
If you are looking for a specialized IT support services provider, get in touch with us to learn how to hire remote IT support professionals in Ukraine!